A successful project leasing assignment is based on a comprehensive and systematic process along with market knowledge. JSC has represented many of its owners and projects for more than 20 years. This long-term relationship and 30-plus years of experience have resulted in the successful leasing of projects in all kinds of market environments. The significant steps in project leasing are as follows: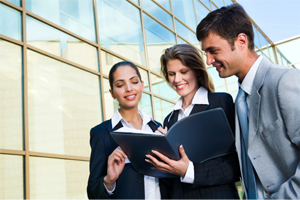 Gathering Information: Gathering information on the property is essential in the development of an overall marketing strategy. Knowing both the limitations and attributes of the property leads to successfully matching the property to the specific needs of a tenant.



Develop Target Prospect List: Understanding the property's attributes, along with developing a target list of prospects, increases the possibility of matching the tenants to the highest and best use of the property.



Effective Cold Calling: When possible, the best cold calling is a face-to-face visit with prospective tenants. Utilization of the Target Prospect List ensures the calls are made effectively and efficiently.



Electronic Marketing: Flyers and other collateral materials are still an important part of marketing property. It is also imperative to develop creative electronic marketing materials that will get the attention of prospective tenants and brokers.



Making the Deal: There is no substitute for experience when it comes to "making the deal." JSC professionals have closed over 1,250 transactions in the last several years.