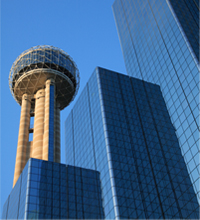 Investment decisions vary from client to client. Some clients focus on rate-of-return on investment while others simply focus on creating value and minimizing vacancies. Some investors hold properties for many years, while other investors look for a relatively short hold and quick profits. Whether our assignment is to locate an investment property or sell the property, JSC's market knowledge along with maintaining contact with investment buyers, ensures our ability to make the best deal for our clients.
Understanding Investment Criteria: It is important to have a clear understanding of the investment criteria of each client. Whether we are looking for investment properties to purchase, or Project Leasing the investment property, our knowledge of each client ensures our success and the success of their investment.



Marketing an Investment Property: The process for marketing an investment property follows many of the steps we use in project leasing. The primary difference is identifying the target prospects and providing accurate financial information.



Locating Investment Properties: JSC can quickly apply the investment criteria to a database of available properties and locate the facilities that have the best opportunity of meeting the client's needs. Some investment properties are not publicly marketed especially in the first few months of their availability. We strive to maintain relationships with investment brokers and sellers to ensure we have the opportunity to present these properties to our clients.